Review: An Imperfect Heart by Amie Knight
An Imperfect Heart, an all-new second chance romance from Amie Knight, is LIVE!
Misty's 4 Star Review ~ Good Reads Review Link

"A second chance romance for the books." ~ Misty, White Hot Reads
2 fateful meetings.
One ends in heartache, one is trying to prevent it.
Kelly must put her heartbreak over Anthony Jackson from 10 years ago to the recesses of her mind. This second meeting isn't about want but need. She needs him to save the baby girl she is carrying. She needs him to reassure her that everything is going to be okay.
This book flowed rather freely and I did not want to put it down once I started. I needed to know that Team Hope was going to get a victory in this one on all fronts. The road is a bumpy, heart wrenching one, but nonetheless a happy one. Those bumps only make this book that much sweeter really.
It was great to see the other characters and their parts in this story. Amie has created a wonderful circle of characters that you know truly love and support each other. Great story with an ending that warms the heart and yes, gives you Hope.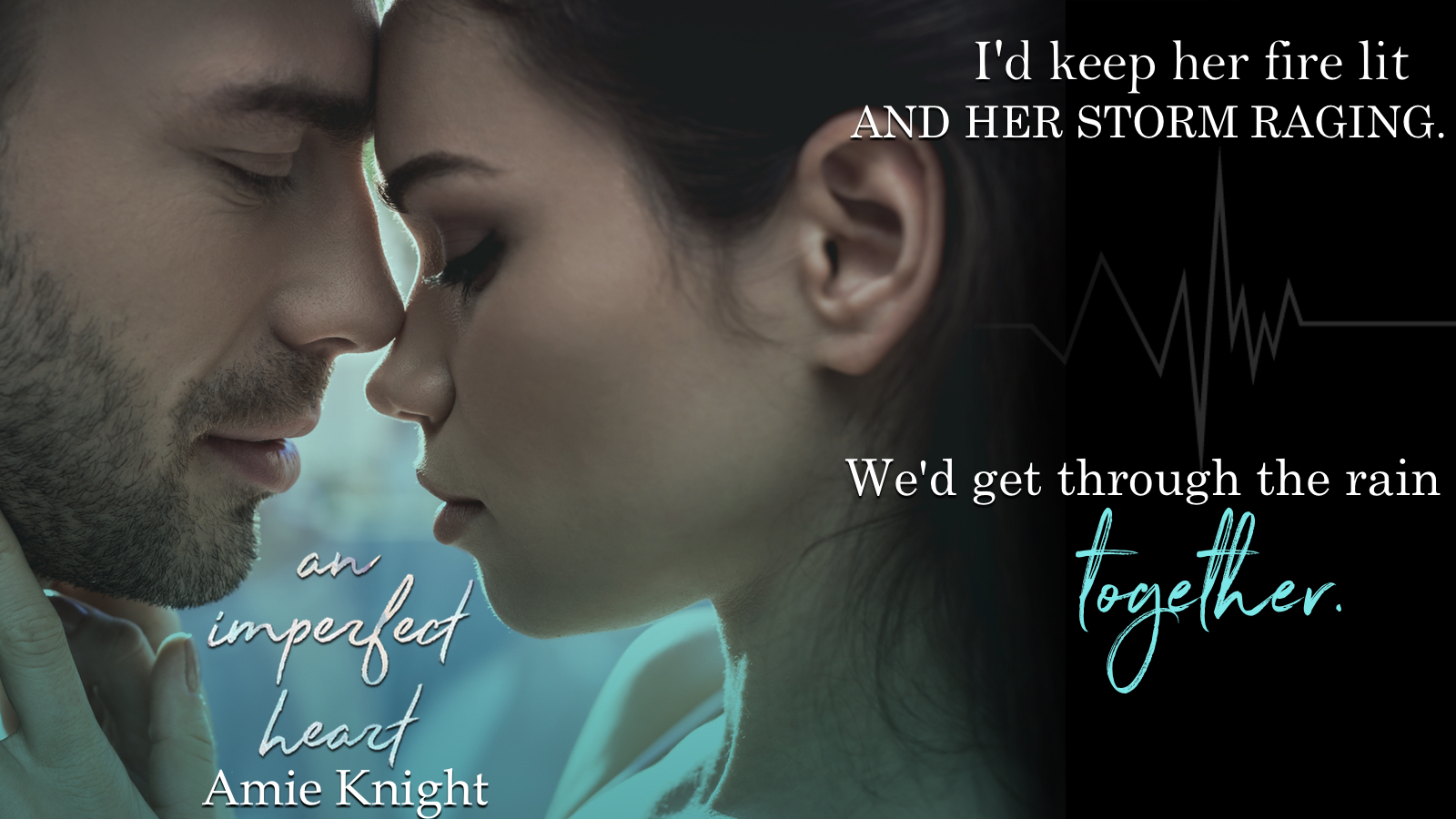 The heart is exquisite.
You'll never hear anyone wax poetic over an organ quite like they do the heart.
When you're lost in the world? Follow your heart.
When your love for someone is unwavering, unparalleled and unprecedented? You give them your heart.
As a lead pediatric cardiac surgeon, I knew better than anyone that the heart is equally as powerful as it is delicate.
The heart giveth just as easily as it taketh away.
And until the day Kelly Potter darkened my doorway that was all just part of the job.
She rolled in like a slow evening storm, fierce and beautiful, fighting for the life of her unborn child.
It should have been business as usual.
I was a doctor.
Her child the patient.
But Kelly was more.
She was the one who got away.
I wouldn't make the same mistake twice.
It didn't matter what the rules were.
For once, I was listening to my heart.
Download your copy today or read FREE in Kindle Unlimited!
Amie Knight has been a reader for as long as she could remember and a romance lover since she could get her hands on her momma's books. A dedicated wife and mother with a love of music and makeup, she won't ever be seen leaving the house without her eyebrows and eyelashes done just right. When she isn't reading and writing, you can catch her jamming out in the car with her two kids to '90s R&B, country, and showtunes. Amie draws inspiration from her childhood in Columbia, South Carolina, and can't imagine living anywhere other than the South.

Connect with Amie ~ Facebook ~ Twitter ~ Instagram ~ Goodreads ~ Amazon