Release Blitz & Excerpt ~ I Don't Regret You by Jodie Larson
Review by Misty

The perfect story about realizing your worth and moving on.
Jodie perfectly captured not only the feelings post separation/divorce but the struggle of learning to move on. The emotions in this book were almost like a direct reflection on my life the last couple of years which is why I connected to the characters so well in this book. I don't want to say too much about this as I feel the reader should experience it themselves. I think anyone who reads this book can take something away from it.
EXCERPT
Before I have the chance to turn, Henry reaches down and places his hands on my shoulders. I don't jump, which surprises me. Maybe the wine loosened me up more than I thought.
"You must be in nerd heaven." He trails his fingers across my upper back as he rounds the couch to sit next to me. Without thinking, I lean my head against his shoulder and turn my nose toward his neck. There's that smell I adore; crisp and masculine. Like an autumn breeze. I need to figure out what cologne he uses since I still owe him a Christmas present. Is it too forward to buy a guy cologne if you're not sure what your relationship status is?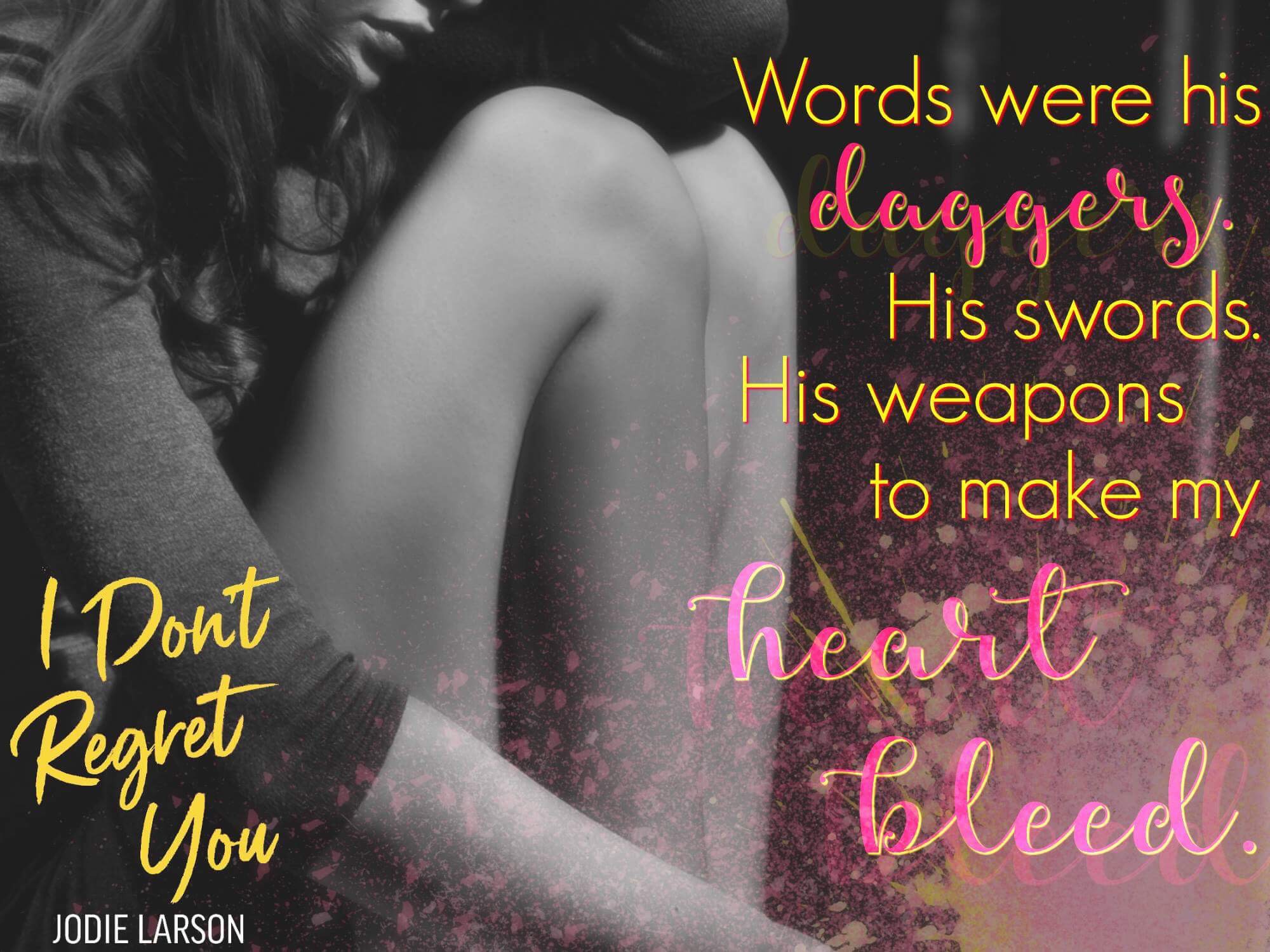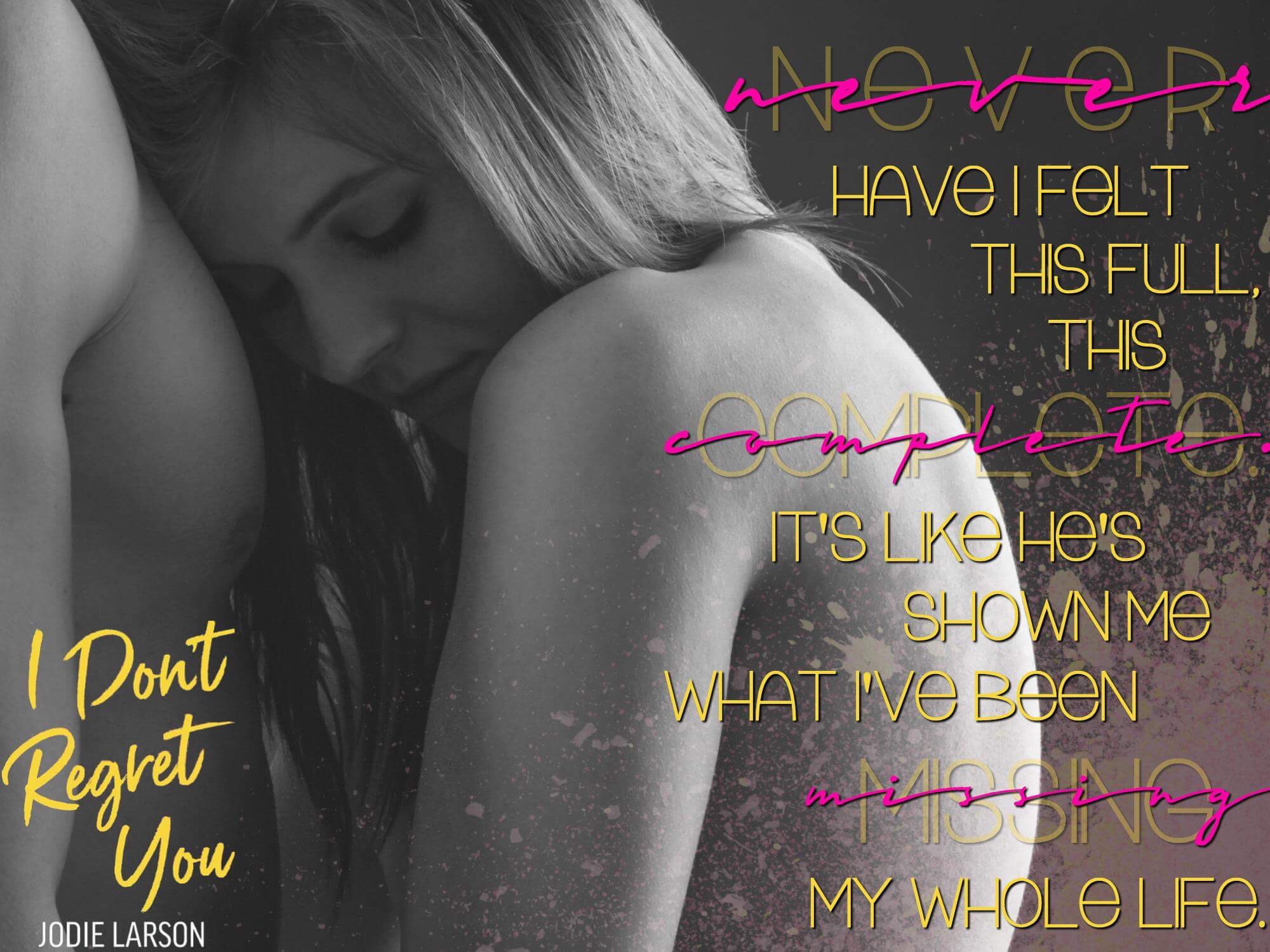 "I'm having a lot of WTF moments. And somehow, I've forgotten the first few seasons, so I decided to start from the beginning."
He sits forward and tilts my head so I can see him better. "When did you eat last?"
Good question. "What time is it?"
Henry raises a brow. "Um, just after ten."
I start to laugh. "About twelve hours ago." Not sure why that's funny. I think the wine is making me loopy. It would explain so much, though.
My laughter earns me an eye roll as he picks up a bag I didn't see him set down and disappears into the kitchen. Do I stay in here and watch the slaughter or go into the kitchen and watch the chef work his magic?
These are tough choices.
I empty the bottle into my glass, which only fills it halfway.
Hmm, looks like I was thirstier than I thought.
I try standing from the couch, only to fall back again. Well, there's my answer.
By the time the mad slaughter is finished, Henry rounds the couch again, holding two plates heaped with the most delicious smelling pasta.
"How'd you know?" I eagerly take a plate from him, along with the offered fork, and dive into the cheesy goodness. Creamy yet hearty, especially with the giant chunks of bacon. My stomach grumbles again, this time in appreciation.
"Know what? That you wanted pasta?" I nod my head as I slurp a noodle past my lips. "Call it intuition."
"Your ESPN is working wonderfully." He laughs and I can feel it all the way through my chest.
"Don't you mean ESP?"
"Isn't that what I said?"
Henry takes his thumb and runs it over my mouth, grabbing a dribble of sauce collected in the corner. All thoughts leave as he drags it over my lips, letting me taste the combined saltiness of the sauce and his skin.
It's hot and feels almost sinful. I let my tongue run along the pad of his thumb before wrapping my lips around it. Henry's eyes dilate, turning darker, more primal. When he licks his lips, I almost drop my plate to devour him instead.
I'm navigating foreign ground. I don't know if I've ever had this sort of a connection with another man before. Henry knows what I want without asking. And he's such a great listener. He never gives that bored look I seem to find on most guys when I'm telling a story or venting my frustrations. Probably how he knew I wanted pasta tonight. He knew I was stressed and it's my favorite dish in moments like these.
"Thank you for tonight." I break our spell and focus on my fork as I push the food around.
"We haven't done anything yet." Yet. I turn to find him smiling at me. "Dinner was the beginning. Tonight is about getting you used to this new normal. Whatever you need, I'm here for you."
He's not real. No way. Must be a figment of my imagination.
"How have you stayed single all this time?" The words slipped out of my mouth before I could stop them.
Bless his heart, he doesn't laugh at my obvious word vomit. Only tucks some hair behind my ear while giving me one of those special smiles.
"I was waiting for the right woman to come along."