Release Blitz ~ Porter by Georgia Cates
Lana's 5 Porter Stars Review ~ GoodReads Link
I utterly love me some Porter. Porter is swoon worthy. He's hot, honest, has a kick ass tattoo and down to earth.
As the last guy in Lovibond who's not found anyone, he's feeling out of place. Whoknew that he'd fall for Frankee, the summer intern who used to sweep his brewery floor.
Frankee and Porter start off as employee/employer but soon things turn into more. Sneaking glances here and there, can these two make it work?
A must read in The Men of Lovibond series. Porter sure has given Tap a run for his money.
Misty's 3 Star Review - Good Reads Review Link

I know this is an unpopular opinion after seeing so much love for his book but give me a chance to explain. I was messaging my fellow reading girls and they encouraged me to push through. I was ready to put this book down at 50%. It just wasn't doing it for me. The story line seemed forced, the characters a bit childish and well quite frankly I was bored. I found myself skimming so much hoping it would get better. I just didn't connect to Porter like I did the first two books in this series. I LOVED Tap and enjoyed Stout so I just wasn't sure what was happening here. I love these Lovibond characters. They are some of my favorites from this author.

I did push through Porter and the last maybe 25% -30% of the book was where it was for me. It was like a totally different story and set of characters for me. It was what I wanted the entire book but only got a small portion of. The tension between Frankee and Porter was finally where it needed to be. The obstacles were on point in their love story. It was finally a story I could find myself enjoying and I was sad it ended so quickly from there.

I love Georgia's stories and she will always, always be a got to author for me. Just because this story fell a bit flat to me doesn't mean you won't enjoy it. That's the great thing about reading right? We all have very different perspectives. I look forward to what Georgia has next!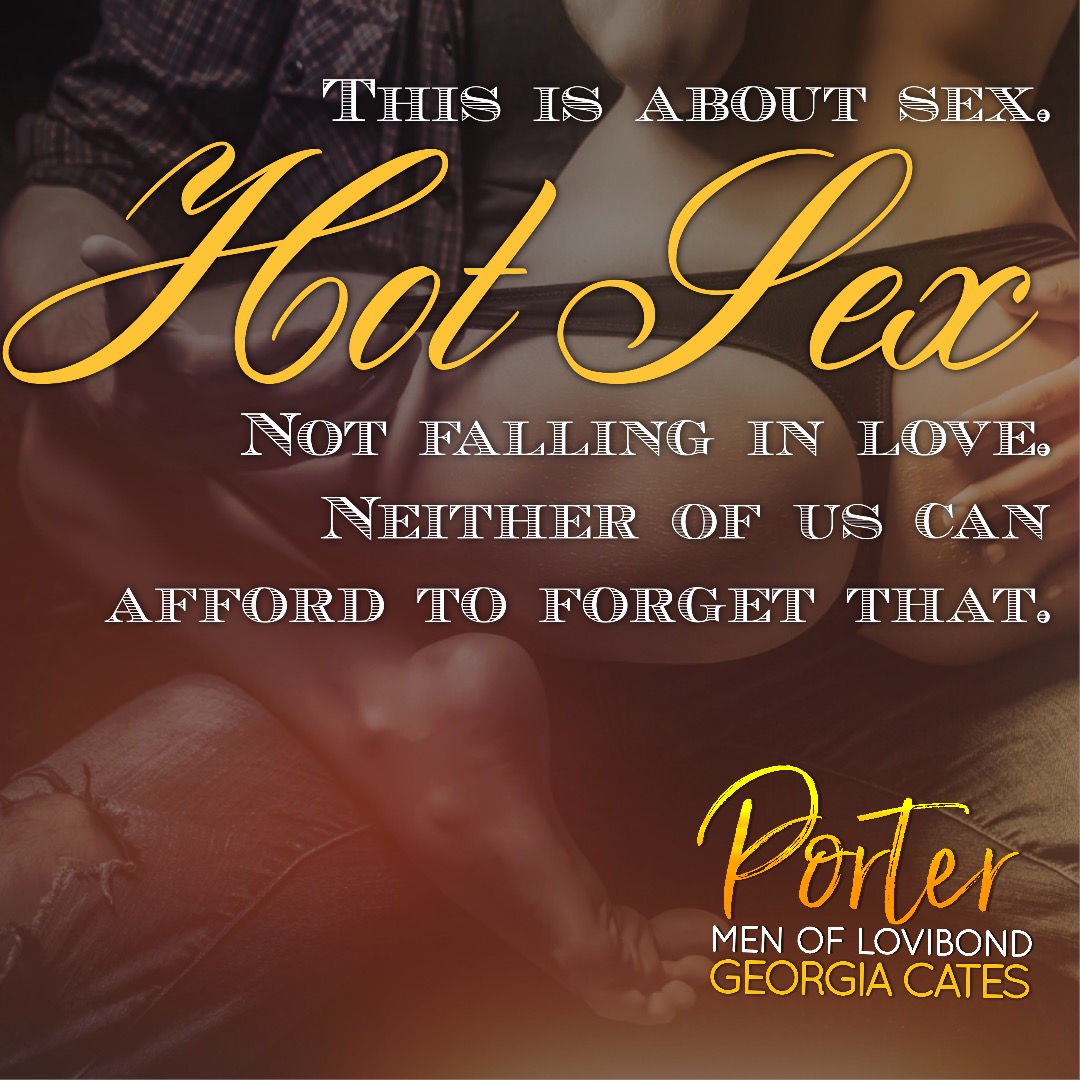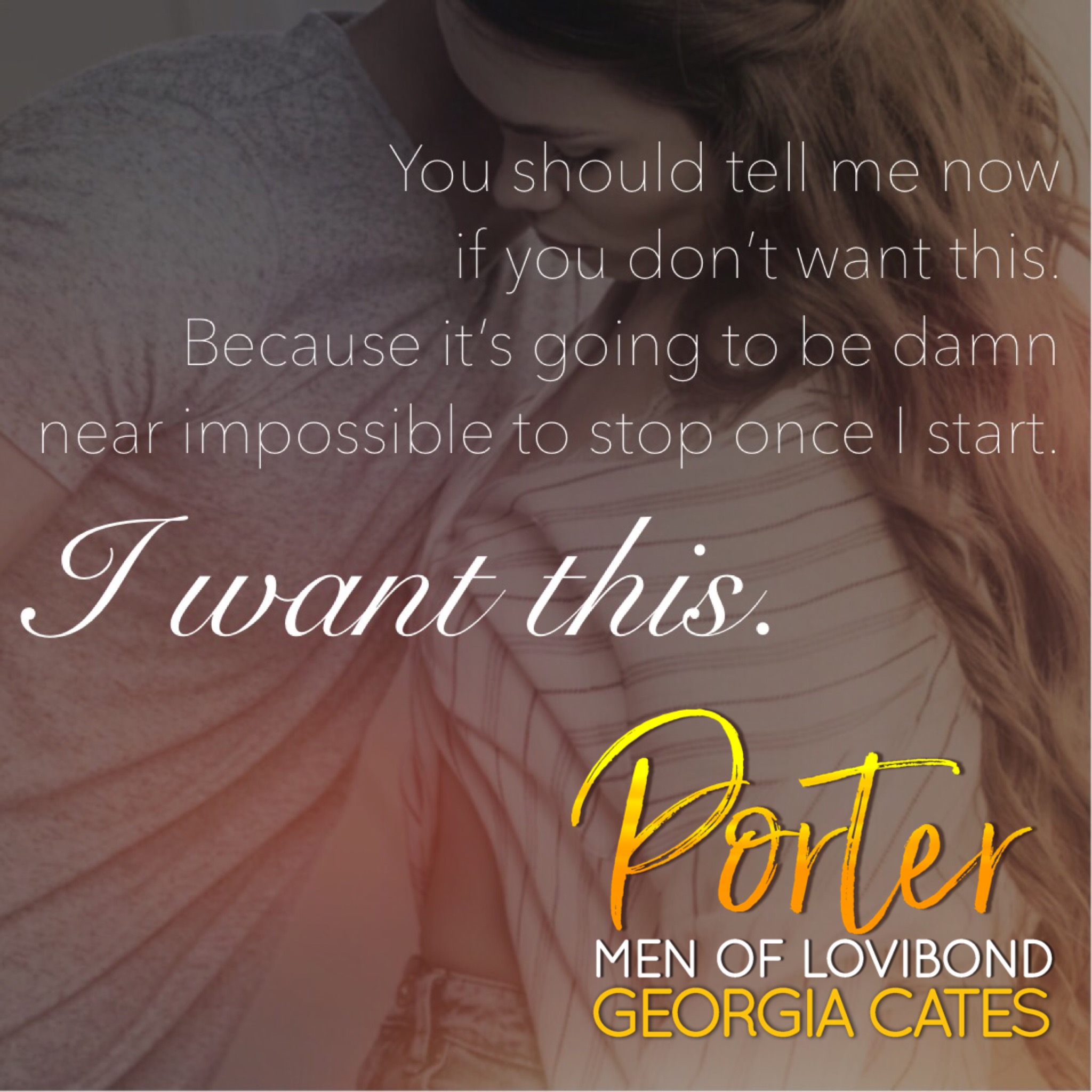 EXCERPT
Frankee and I stayed up until three in the morning. I couldn't keep my hands off of her. Not when she was wearing that sexy-as-fuck lingerie.
I've never seen anyone wear anything like that. Sure, I've watched porn and seen it on those women, but never on a real-life woman. And never one in my bed.
Frankee is like my very own porno princess.
I gave her six orgasms last night—one an hour. I've never done that before. Not that I don't have the ability. I've just never been inclined to.
"Frankee."
She doesn't stir. Not even a little. I shake her shoulder this time. "Frankee. Wake up, baby. I have to go."
She rolls to her back and slowly opens her eyes. "Someone fucked me into next week. You'll have to check back with me when it comes around to see if I can wake up."
"You don't have to get up, but I do have to go."
"No. Don't go. Staaaay." She has no idea how badly I want to.
At some point during the night, Frankee washed off her makeup, and I'm seeing her for the first time without cosmetics. It's confirmed. She's a natural beauty and doesn't need that garbage on her face.
"I wish I could stay in this bed with you all day, but I promised Stout I'd help him move his stuff to his new house today. I was supposed to be there already, but I couldn't bear to leave when you looked so beautiful in my bed."
I already know he's going to give me shit for being late.
"Wait a minute… before you go."
Frankee dashes to the bathroom, still wearing her porno princess attire from last night. That is one convenient getup. I hope she has more of those.
She returns from the bathroom with her hair twisted into a topknot. I don't know what it is that makes that so damn sexy.
She wraps her arms around my shoulders and lowers herself to straddle me on the bed. "Kiss me before you go."
Her mouth is minty. And hungry, based on the way she devours my mouth and neck. "Is this your plan for tempting me to stay?"
Her hands are working to undo the button and zipper on my jeans. "No. This is."