Review: Guy Hater by J Sterling
Misty's 5 Star Review ~ Good Reads

I've been a Sterling fan for a few years now and I must say that I think the Fisher brothers might just be my favorite of hers. GASP. I know. We all love that Carter guy but there is just something about these Fisher boys.
I have to say I wasn't sure about Frank at first. I wanted to throttle him a few times but I also understood his dilemma. I think we've all stayed in some kind of relationship, whether it be friendship or one that started with love, out of guilt and some sort of obligation. The guilt Frank felt throughout most of the book was palpable at times but that didn't keep my from screaming at him a couple of times.
And boy did he meet his match in Claudia. They truly are the perfect harmony when together. Although she felt weak at times I never ever got that vibe from her but maybe that's because I find myself close to her right now in my own life.
Sterling's books will always be some of my favorites and Guy Hater is no different. A fun, easy read that if full of love that you can feel ooze of the pages at times. There is never a doubt in my mind that she writes what she knows and love and passion are both something she knows. I cannot wait for the Disney Princess Ryan's story. He may just be my favorite brother.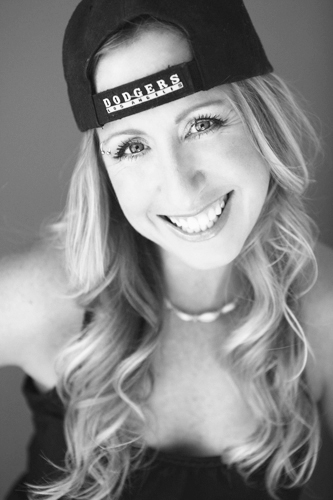 I got fired from my last job.
It's true.
I know you're sitting there thinking, "Jenn, how could anyone in their right mind fire someone like you?" And I'd love to give you a good reason, but the truth is that sometimes being all sorts of awesome isn't fun for other people. They don't always tend to like it. lol

So I picked my pride off the floor, bought a laptop and started writing my first book. And you know what I realized? Writing stories that meant something to me was a million times better than working my ass off for someone who didn't really care about anything other than the bottom line.
My soul has never felt more satisfied.
My heart has never been more full.
I've never worked so hard in my life, but I love every second of it. I truly do.
It is SO worth it.
All of it.
Every moment.
The journey it took to get to this point- I wouldn't change a thing.